"How do I get started?"

First thing you need to do is pick and register a domain name (if you don't already have one), i.e. www.yourname.com. I can help you with this.

Next, you need to have your website hosted. We will set this up using a hosting platform.
Then we move to the design phase.

Web Design Services:

First we will discuss your website needs, favorite colors, graphics and what design ideas you have envisioned and here we will customize a site design for you.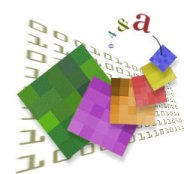 I will let you know exactly what you need to provide me and talk
you through everything.

Reasonable fast download speeds.

Well placed graphics.

Unlimited text.

Each website usually includes a Home Page, Company Information, Contact, Product/Services page and emails.

A custom navigation bar making it easy for viewers.
Each page fully optimized with meta tags with all titles, descriptions and keywords put in place for search engine placement.

Most importantly, the client commits to the creative and design process by providing all necessary content, etc, as well as to being in constant contact (email, phone) during the design process. You will send me a deposit to get your website started. When the final design has been approved the remaining balance will be due at that time.

Cost for Basic Design:

Pricing starts from $600 and up.
Please call 816-509-7392 or email for any questions.

Cost for marketing your Website:

This costs from $99 and up. This includes site submission to all major search engines and specialized keyword and key phrase pages created to target your audience.

Please call 816-509-7392 or email for any questions.

Redesigning your current Website:

I will review your current website to see what is working and what needs improving. We will then decide what is most important and what the next step is and what goals you want to see happen. The cost will depend on how much needs to be done.

Maintenance:

How will I make updates to my site? There are a couple of options. First you can learn how do some basic web design by purchasing a web editor or taking a class. I can also provide some basic training and suggest which software to purchase.

Second, you can hire me to maintain your site. I will not abandon you once I have your site uploaded. Adding a maintenance agreement to your website package can be most beneficial for you. You can call or email with updates and changes as needed. Once I have the updates I usually guarantee a 24 hour turnaround for those changes to be added. Pricing packages range from $24.95 - $59.95 per month on an annual prepay for unlimited updates. This has worked very well for my current clients. I also provide affordable hourly rates as well.


How long will it take for potential customers to find my website in the search engines?
It's important to understand that a website alone will not bring in traffic. You need good content and meta tags. What are meta tags? Meta tags provide traffic drawing power to your site. These are keywords and descriptions to get your website placed high in the search engines. I will help you through this process as your input will be very important.

Let Harmony Web Designs design your site today!